Windows Mobile 2003
(Pocket PC 4.2)
from Microsoft Corporation. (2003)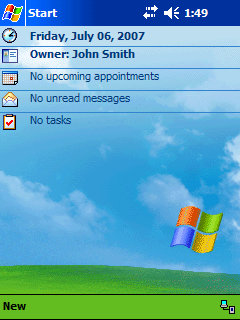 Today screen: Here shown with the default set of items.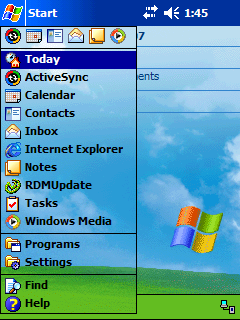 Start Menu: At the top are recently used applications.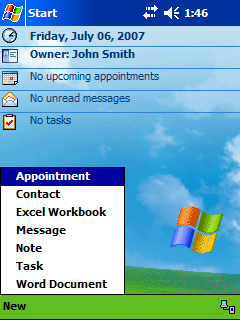 New Menu: Similar to the New menu found in Windows Explorer.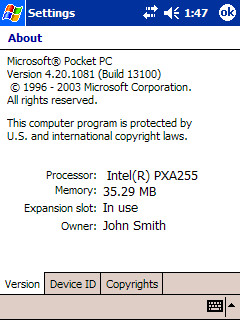 About screen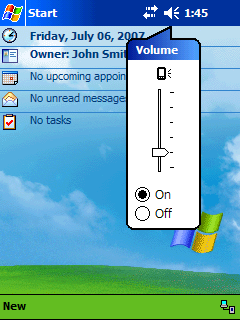 Volume Balloon: Windows Mobile has balloons like Windows, but they can also include controls.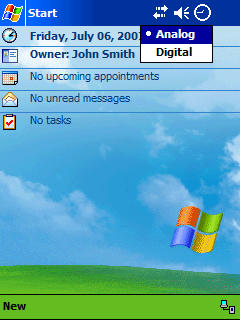 Option to use an analog clock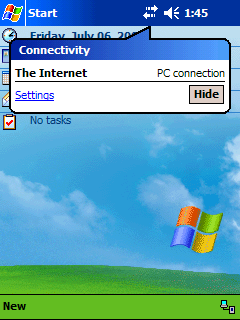 Connectivity Icon/Balloon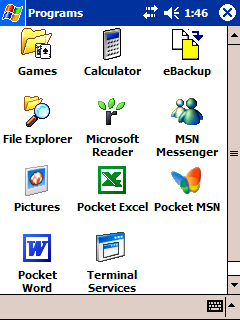 Programs screen: Can be used to browse file system if you place a shortcut to a folder in the \Windows\Start Menu\Programs directory.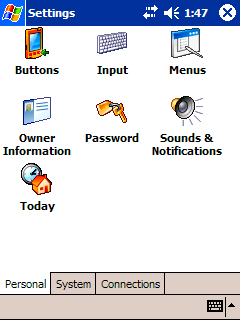 Settings screen (Personal)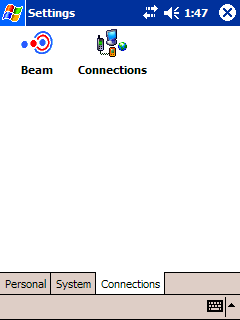 Settings screen (Connections)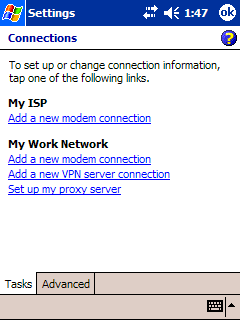 Connections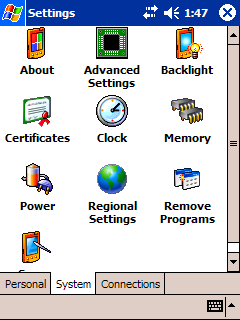 Settings screen (System)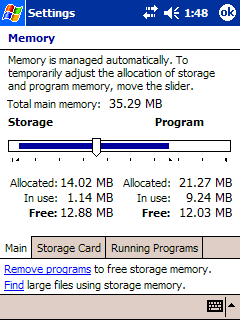 Memory management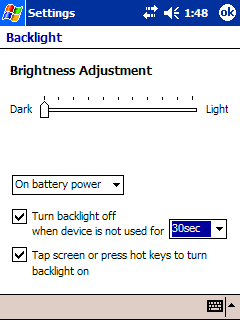 Brightness adjustment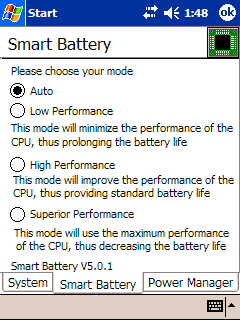 Smart Battery: Used to adjust CPU speed. A restart is required after every change.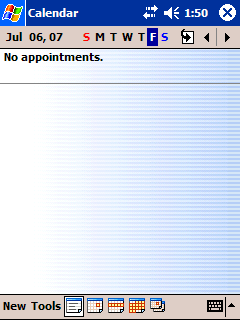 Calendar PIM application (appointments view)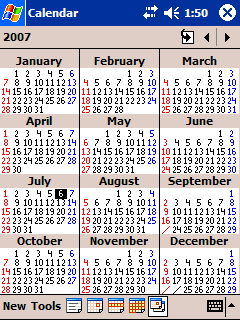 Calendar PIM application (calendar view)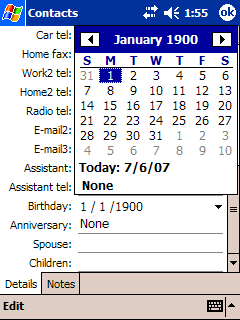 Date Picker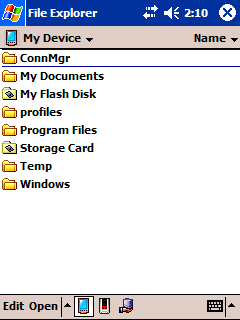 File Explorer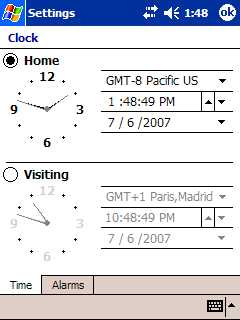 Clock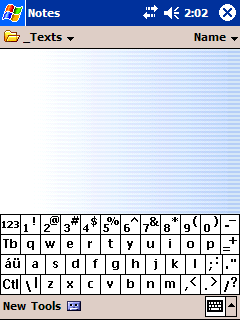 Input Method: Keyboard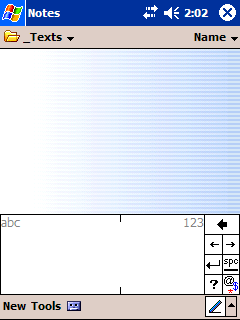 Input Method: Block Recognizer, similar to Palm's Graffiti.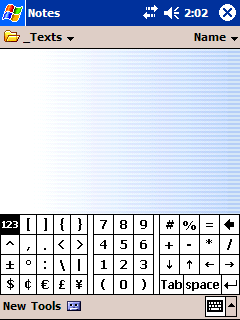 Input Method: Symbols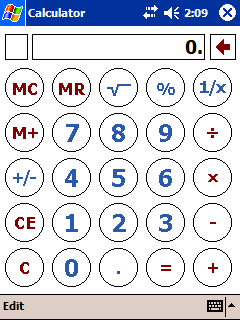 Calculator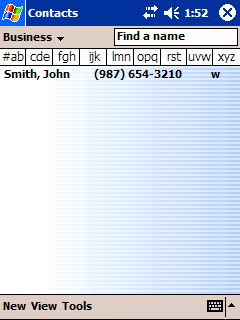 Contacts PIM application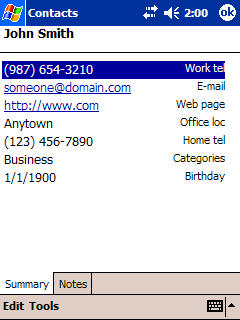 Viewing a contact inside the Contacts application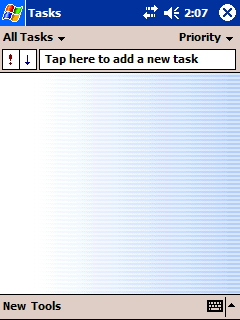 Tasks PIM application

Notes application: Supports text, drawing, and recordings.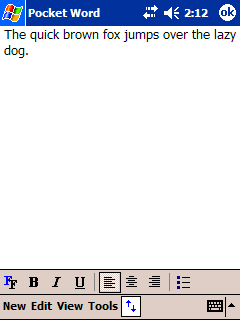 Pocket Word: Provides only basic editing functions.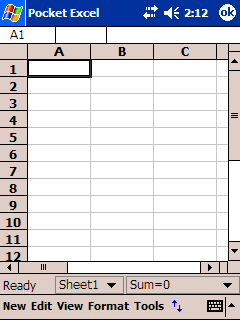 Pocket Excel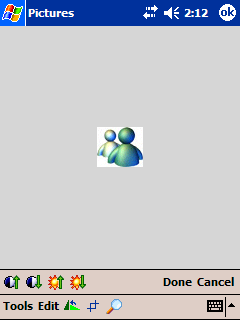 Pictures: Supports basic image editing such as brightness adjustment and cropping.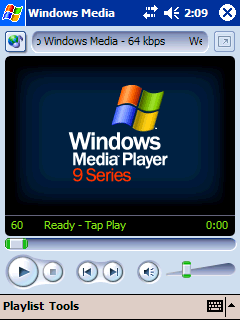 Windows Media Player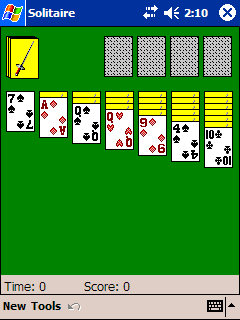 Solitaire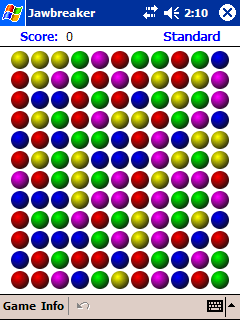 Jawbreaker: a really addictive game (bundled).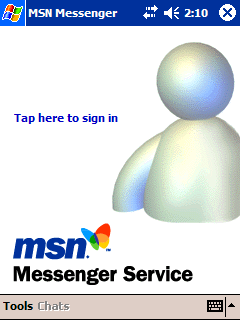 MSN Messenger with basic chatting features.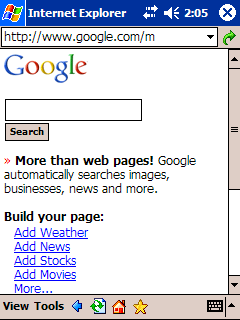 Internet Explorer displaying Google Mobile.

Mail composing a message.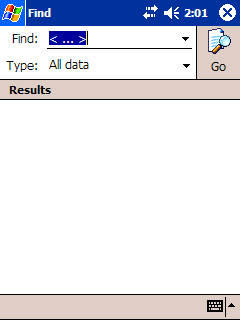 Find screen

ActiveSync: for synchronizing data with a computer.

<< Home
© 2007. DC070712